Instagram Donation Stickers for Valley of the Sun United Way
Written by Valley of the Sun United Way
Published on Apr 2, 2020
Make a call for people to break the cycle of poverty in a new way with Instagram's Donation Sticker. With this sticker, you can talk about why you think it's important to unite and why you choose Valley of the Sun United Way.

Gifts of any size have the power to make a big impact. With just $1, we are able to help an individual receive emergency food.
To fundraise on your Instagram story follow the easy steps below!
Take or choose an image in the Instagram story camera.
Select the sticker icon and click the donate sticker option.


Search "myvsuw" to have the funds raised support the work we do in the Valley.


Choose a title for your fundraiser and add the image to your story!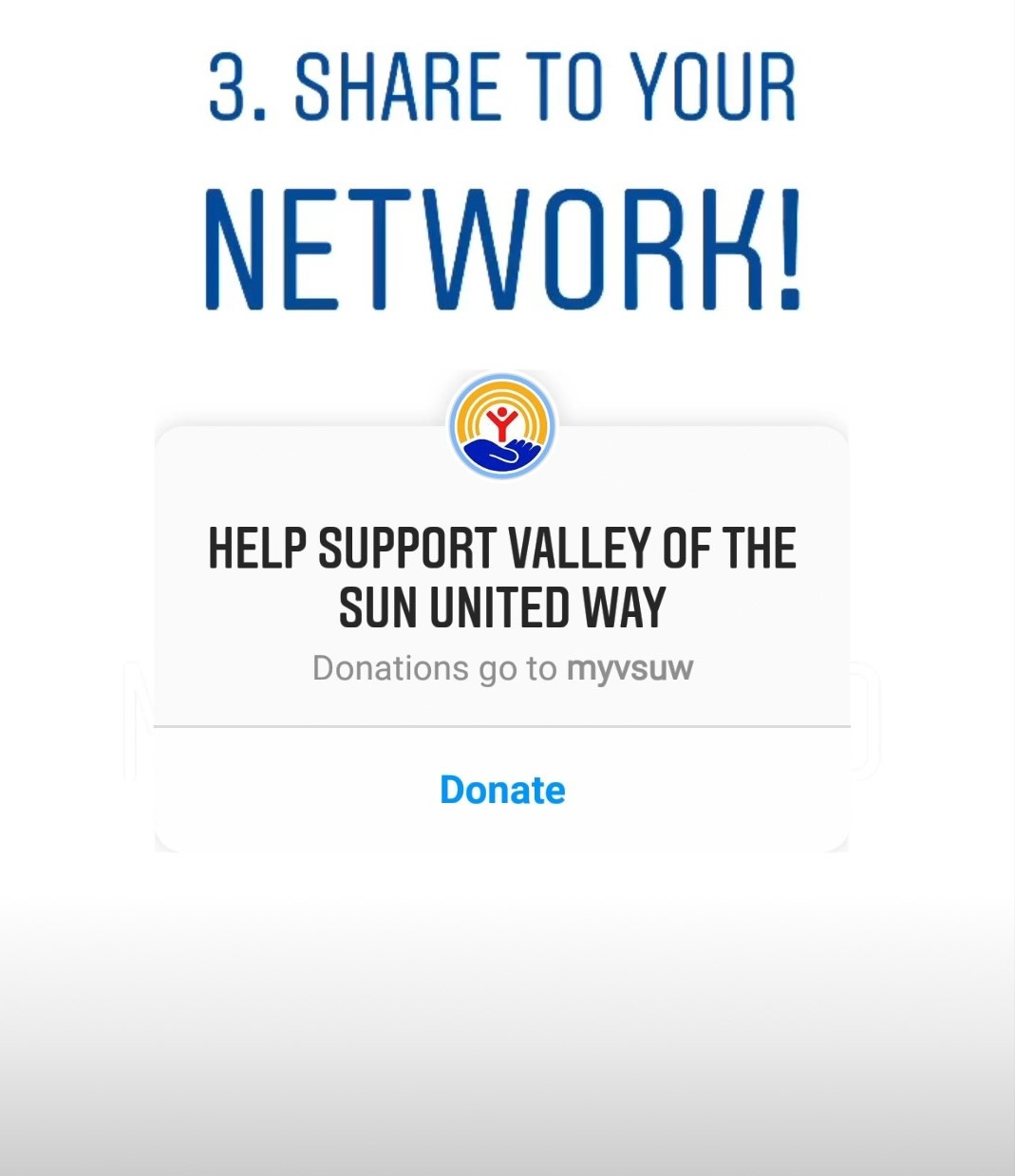 With this donation sticker, your followers will be able to give to United Way with just the tap of their finger right from your story!

To get some inspiration on what to say in your post, take a peek at our highlights and recent posts on Instagram @myvsuw!