United in Good News: RBBB At Home
Written by Valley of the Sun United Way
Published on Mar 8, 2021
In August 2020, we reported some good news about the funding we granted our partner, Read Better Be Better, to extend their home program during quarantine. To prevent reading regression during the COVID-19 school closures, RBBB created and distributed Literacy Kits to all 2nd and 3rd graders at partner schools and additional kits at local organizations. Accessibility to these resources is key during turbulent times. So, when families arrived at school for meal pick-up, they received a kit to take home.

RBBB has been able to distribute almost 10,000 Literacy Kits to over 100 organizations and schools since May of 2020.


Without the availability of the schools to facilitate in-person sessions, RBBB had no program. But superintendents and teachers from the partner school districts soon began contacting Allen-Etchart and RBBB staff members to discuss adapting the program to the new circumstances. At this point, the organization knew they needed to pivot their programming from "after-school" to "at-home".
RBBB's team adjusted the curriculum and capitalized on the program's uncomplicated framework to transition to a remote format. Read Better Be Better At Home was established by the time schools resumed in the fall. The new iteration pairs a 2nd-4th grade student with an older sibling or another family member in the home.
For six weeks, students partner twice a week for 30-minute sessions. They work through a simplified version of the same curriculum as the after-school program, but they also receive books for their home and have an online library available to them upon request. Additionally, Program Coaches contact caregivers weekly to answer questions, receive updates about student progress, and serve as a resource for additional support. The Fall 2020 semester saw 136 Leaders and 152 Readers participate, and the families' responses to the program have been overwhelmingly positive.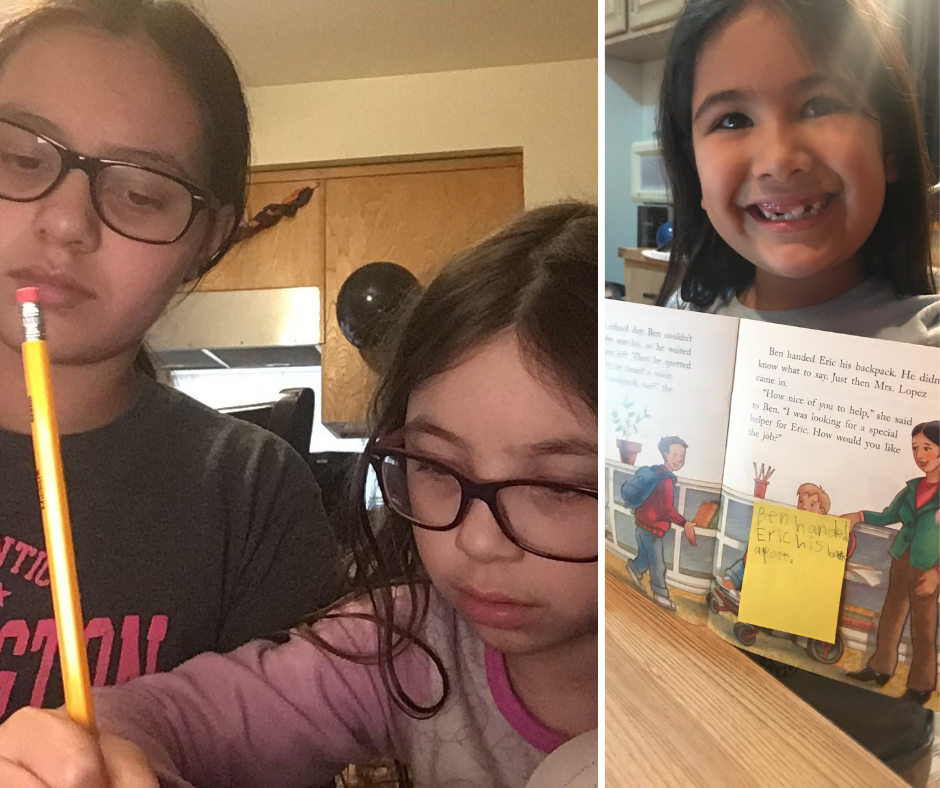 "RBBB has long partnered with Valley of the Sun United Way in many ways: donor, advocate, and ally. Over the summer, as RBBB prepared to reframe our traditional school-based program to a home setting, VSUW invested in our vision. With the help of their funds, RBBB developed our web portal in which students log their daily activities so we can make sure they are on track to boosting literacy, learning, and leadership skills, as well as helping RBBB staff provide virtual orientations for families starting RBBB At Home.



Yet again, VSUW jumped at the chance to make RBBB's vision a reality. And because of their forward-thinking support, we have served over 400 students in our RBBB At Home program. Partners have read for over 700 hours, and caregivers are more actively involved in their children's reading successes. As one caregiver said, 'My family loves RBBB. We have already had two children in the program and saw the same improvements at home. Watching our daughter improve in concentration and comprehension at home was an amazing gift.'



Thank you, VSUW, for being there in this trying time. Together, our kids, families, and communities are connecting through reading." – Molly Smithwick | Fundraising Coordinator, Read Better Be Better


Thanks to all these innovative changes, the program can positively impact parents and caregivers as well as other children in the home, especially the youngest ones. RBBB is now able to reach the whole continuum of family members. With your support, we helped activate family reading nights and the joy of literacy. These creative solutions are leading to long-needed changes.
Spring 2021 Read Better Be Better At Home Readers and Leaders are off to an excellent start this semester with over 300 students enrolled. In just five weeks, they've already read the equivalent of almost 600 books, with many more reading minutes to come.
We are very proud to support the great work of this organization. Their ability to respond nimbly and make improvements that create lasting opportunities for our students is commendable. If you would like your student to participate in RBBB's free six-week program, click HERE to learn more and sign up.